Whole30 Shopping Guide to Trader Joe's (2018)
If you're lucky enough to live near a Trader Joe's, you know how many unique and Whole30 compliant items they stock on their shelves. And new products come out all the time! I recently spent the morning at Trader Joe's, shooting pictures of all the best Whole30 items WITH the ingredient listing on the back. There are 90 different items on this list! Sometimes the flavors vary by location, so I'm sure your Trader Joe's could have even more than 90 compliant items— not to mention the fresh vegetables and raw protein not listed here. Trader Joe's really does makes your Whole30 a whole lot easier! (FYI, this post is in no way affiliated with or sponsored by Trader Joe's)
Everything on this list is Whole30 compliant, but you still need to read your own labels.
Products change, brands change formulas over time, and etc.— so know that while this is a great starting place for you to find Whole30 compliant items at Trader Joe's, it's still important for you to read your own labels for your Whole30!
I photographed these items in October 2018: so if you're reading this close to this date, chances are ingredients haven't changed yet. I photographed the ingredient listing along with each item here for you to review yourself: but always check before you buy, just in case.
A word on vegetable oils and nut cheeses:
A few items below contain canola oil, sunflower oil, and/or safflower oil. These items are 100% Whole30 compliant: however the Whole30 program encourages a limited use of these oils at home. Be mindful of how many items you consume that contain vegetable oils: but there's no need to completely ban them from your Whole30!
Read the details on Vegetable Oil usage on Whole30.com: "Rules vs. Recommendations"
Nut cheeses with Whole30 compliant ingredients are another Whole30 area to use caution on. Deemed officially compliant by the Whole30, they are allowed in your reset. So for the purposes of this shopping guide, I HAVE included compliant nut cheeses. HOWEVER, use your best judgement on if you choose to consume these, and how you incorporate them into a Whole30. I recommend "when in doubt, leave it out"; however, they are included in this list for your awareness as they are compliant.
Read the details on Nut Cheese usage on Whole30.com: The Official "Can I Have?" Guide
Check the bottom of this post for a written list of each item, by category.
Are you a Fresh Thyme Shopper, too? Read my Whole30 Shopping Guide to Fresh Thyme
Picture set below features the item, followed by the photo of the ingredient listing immediately following.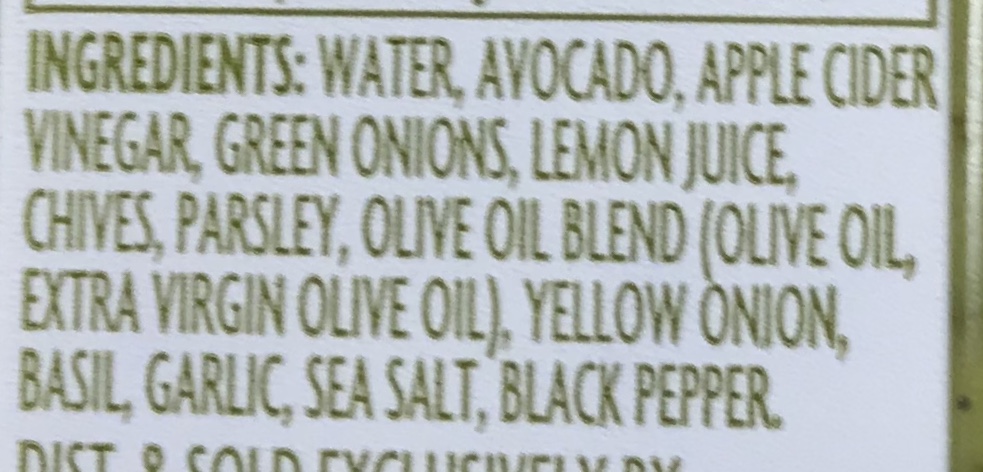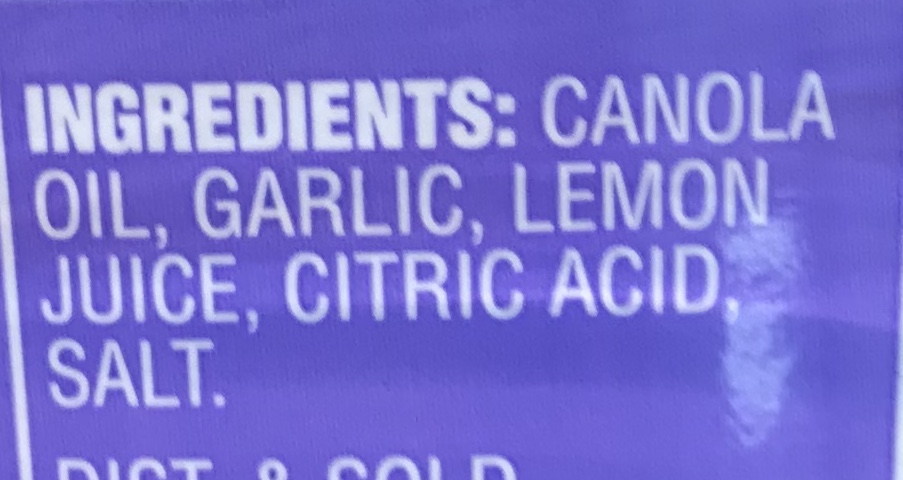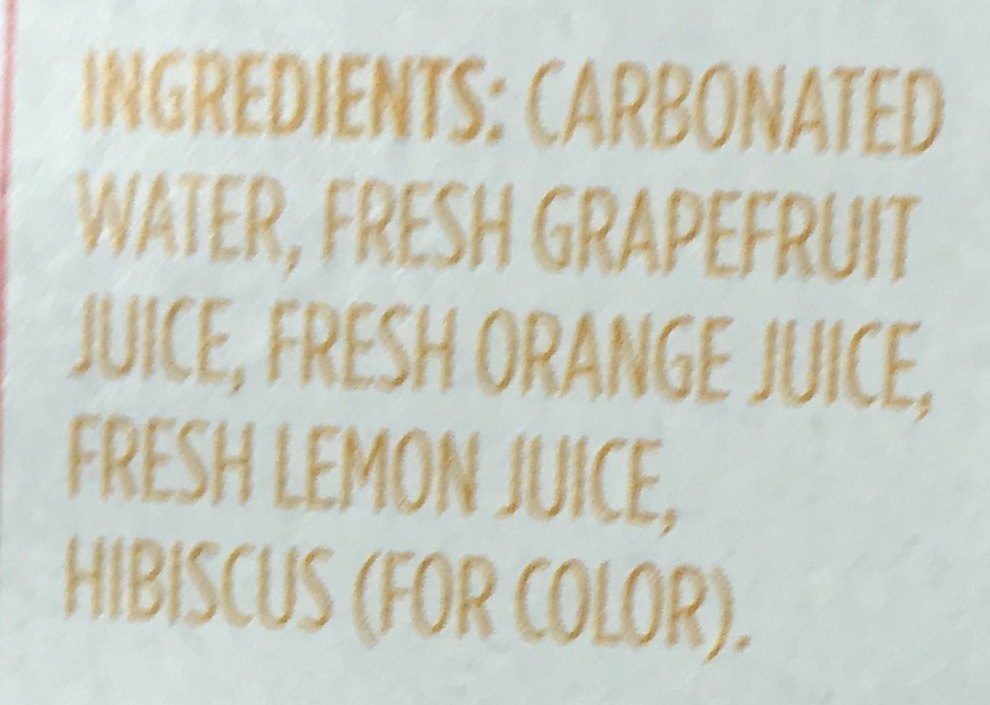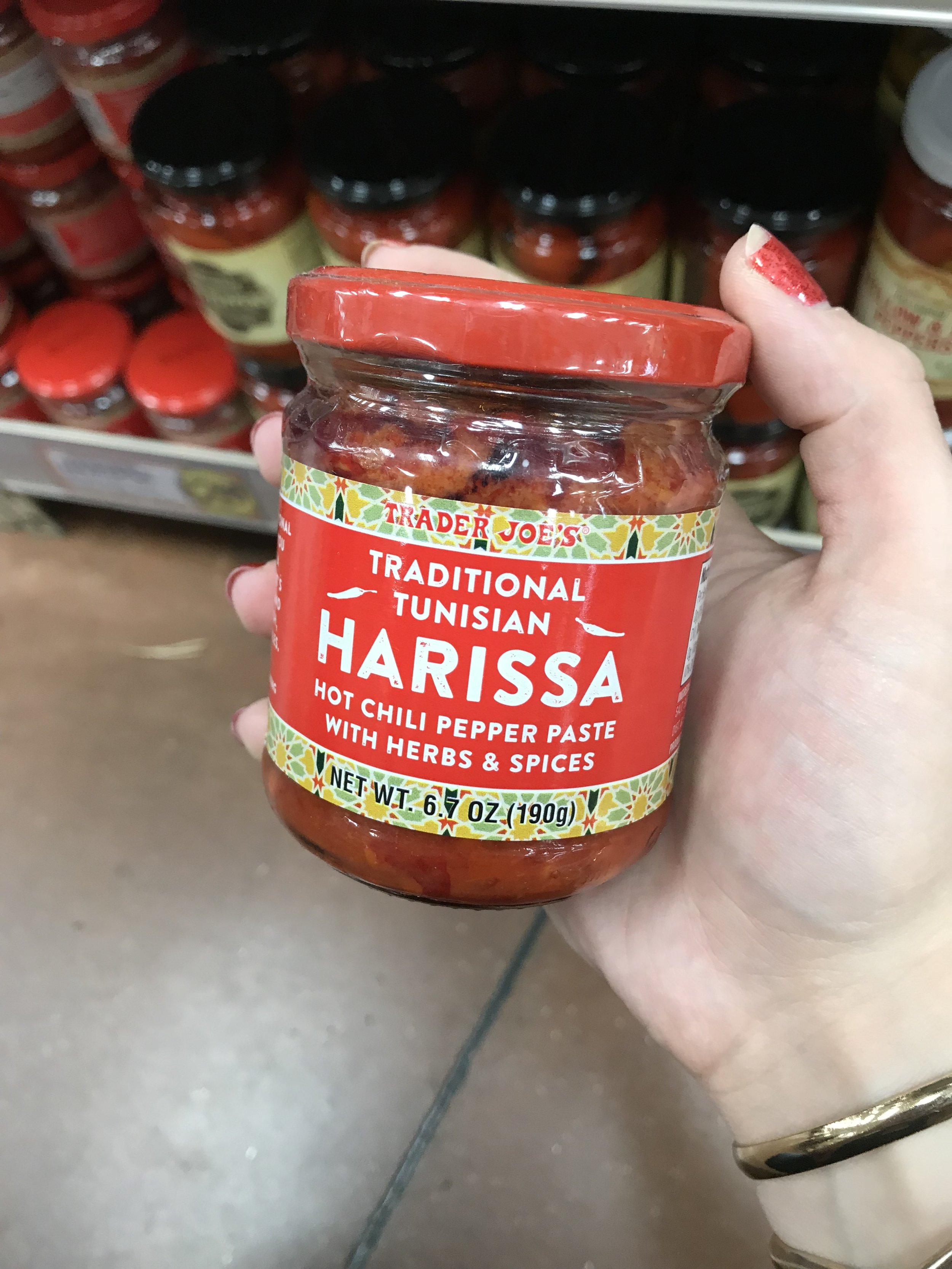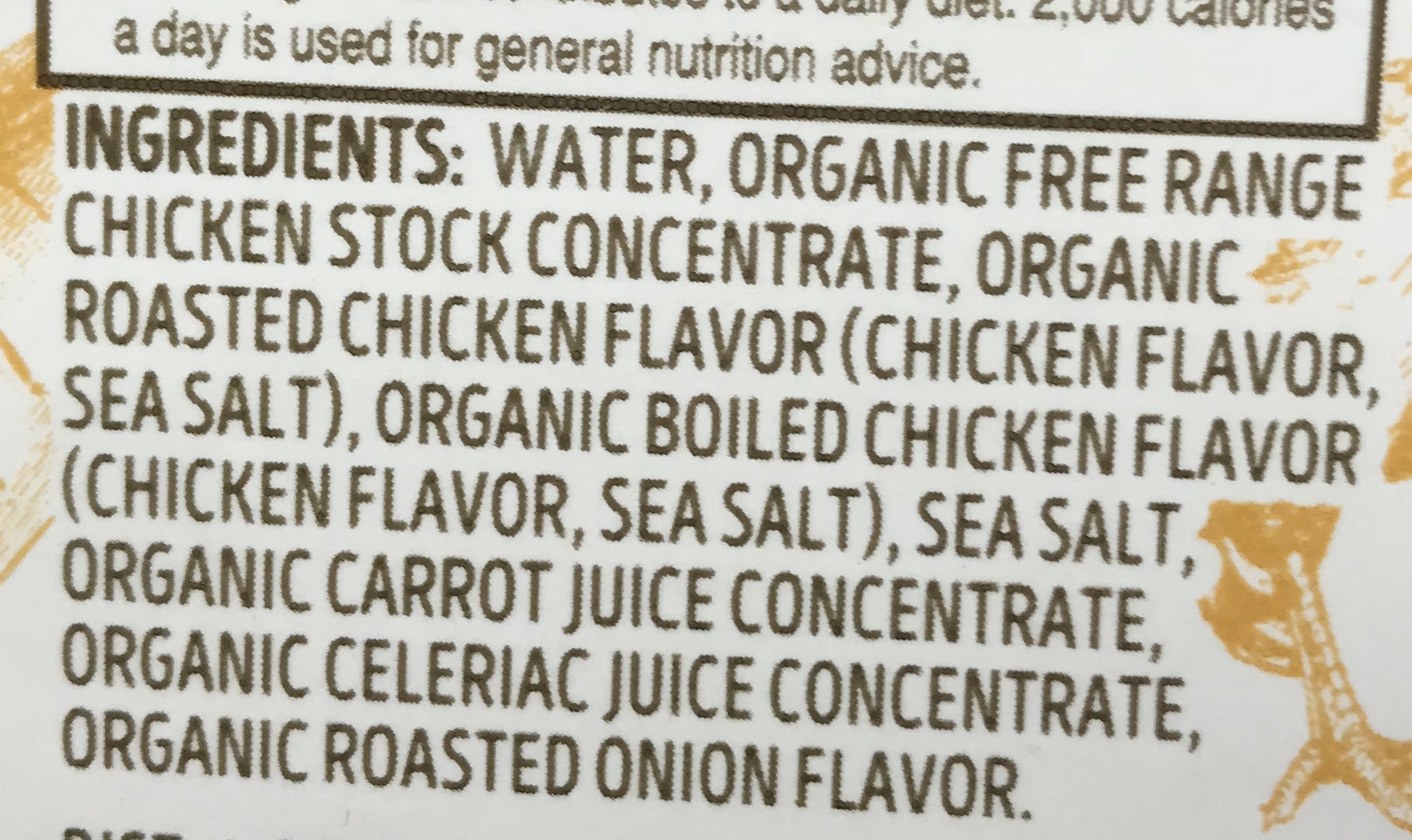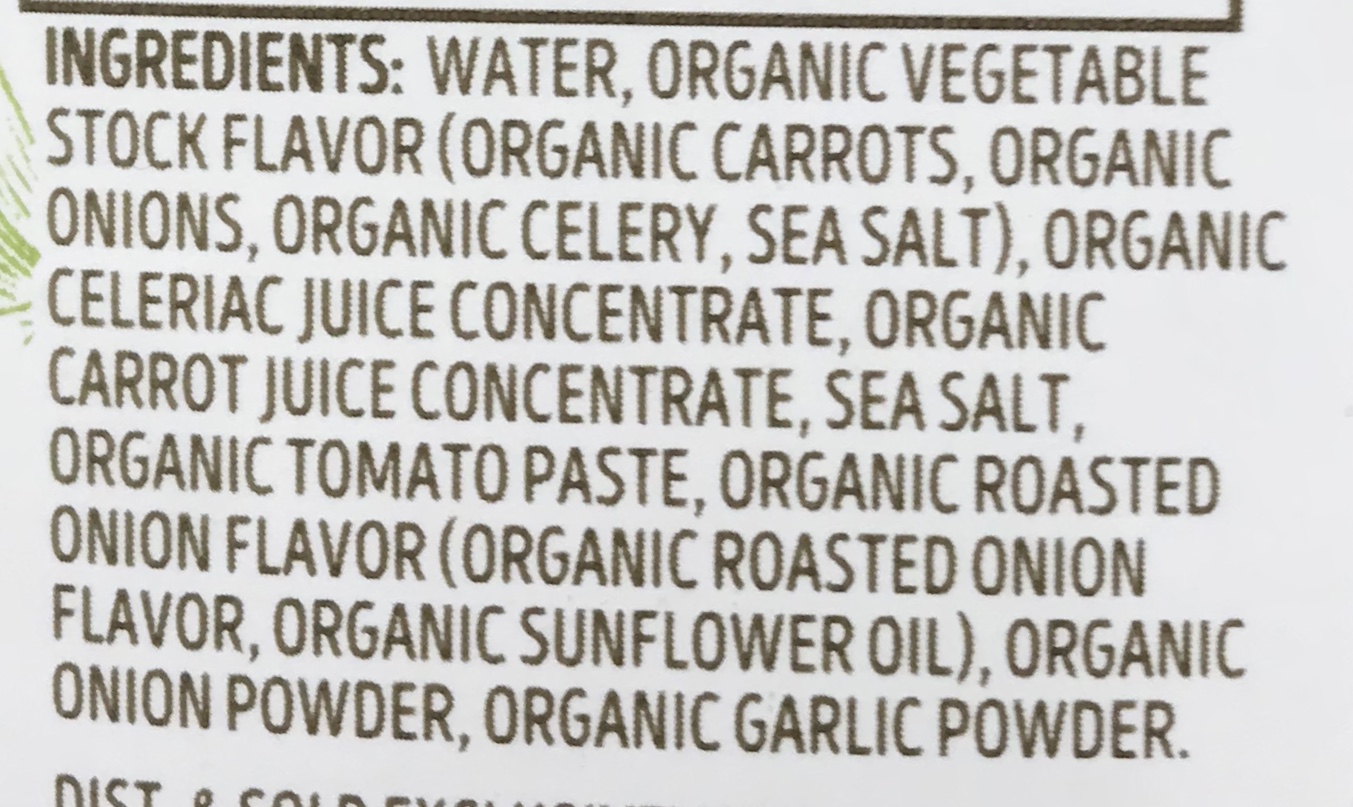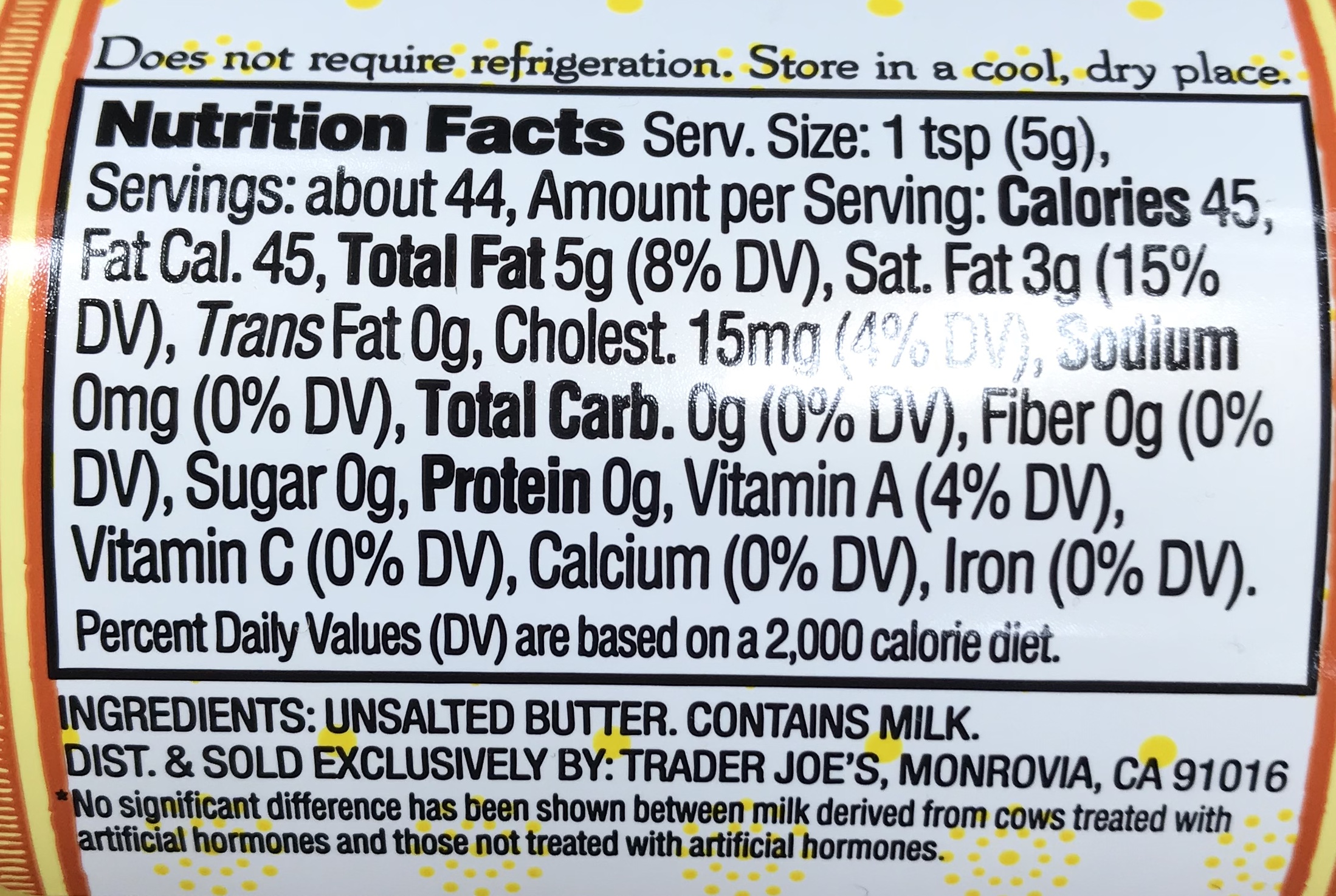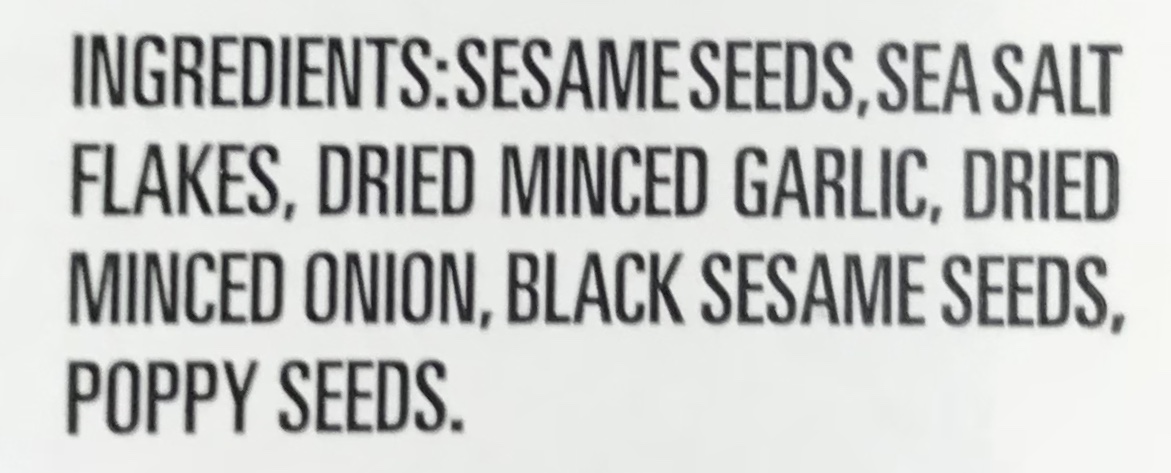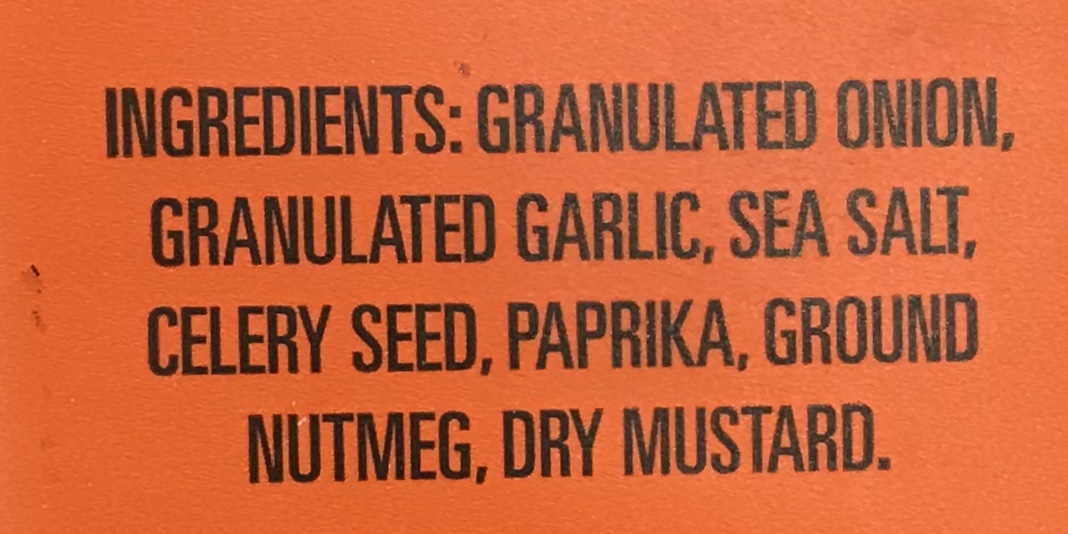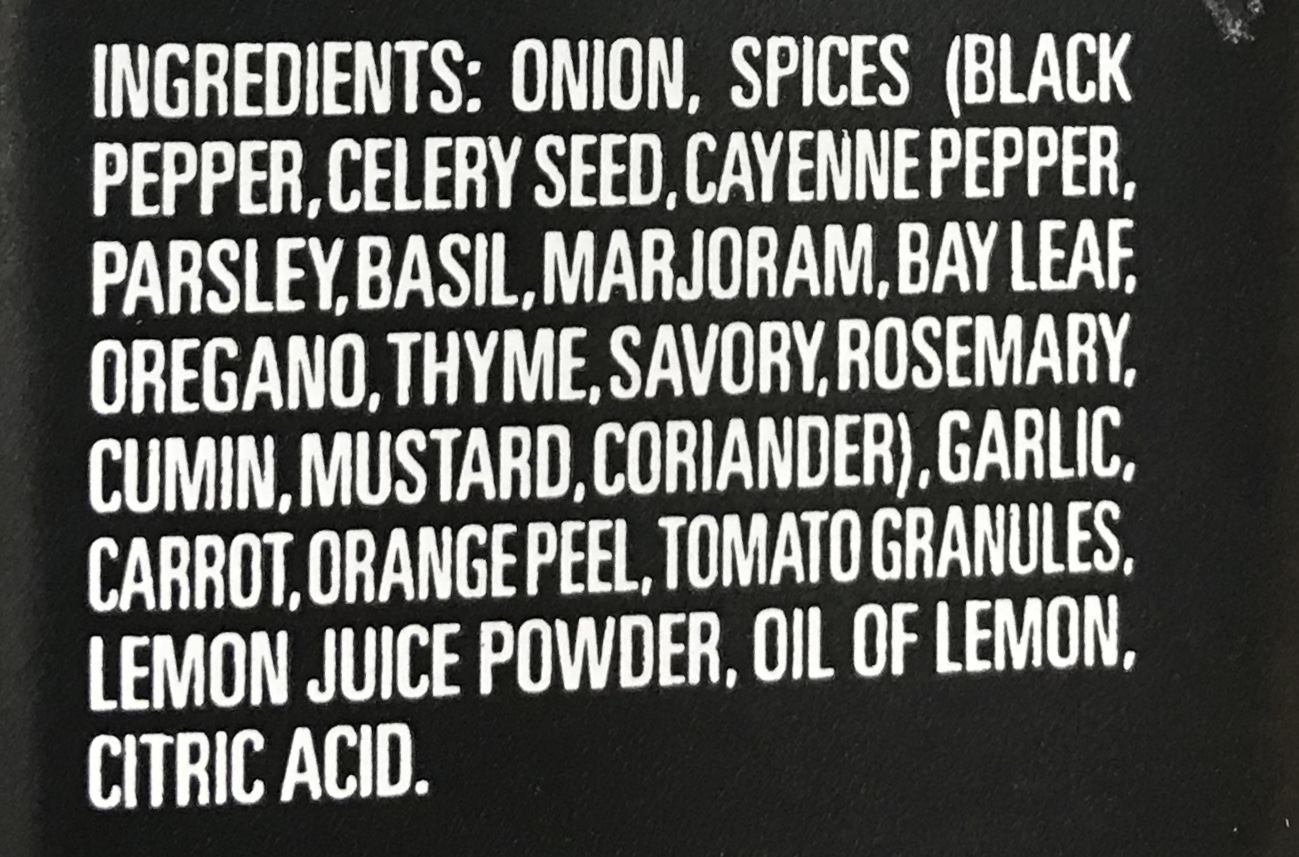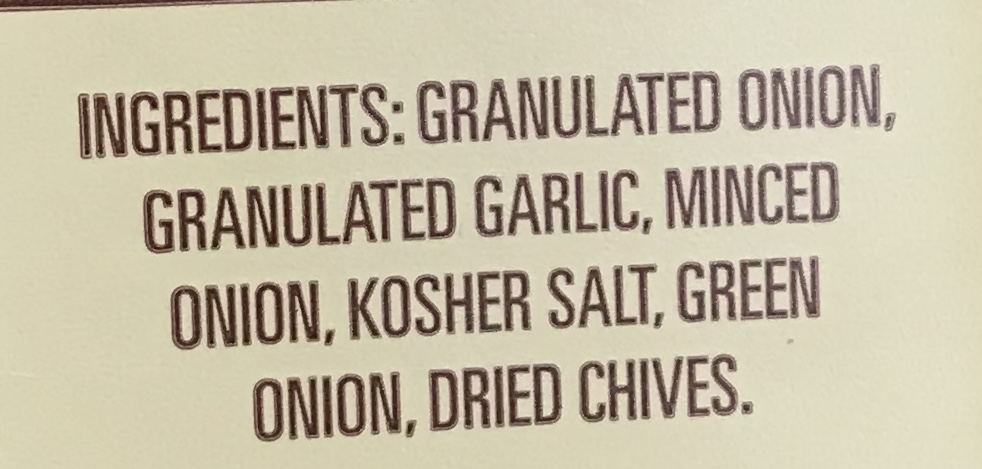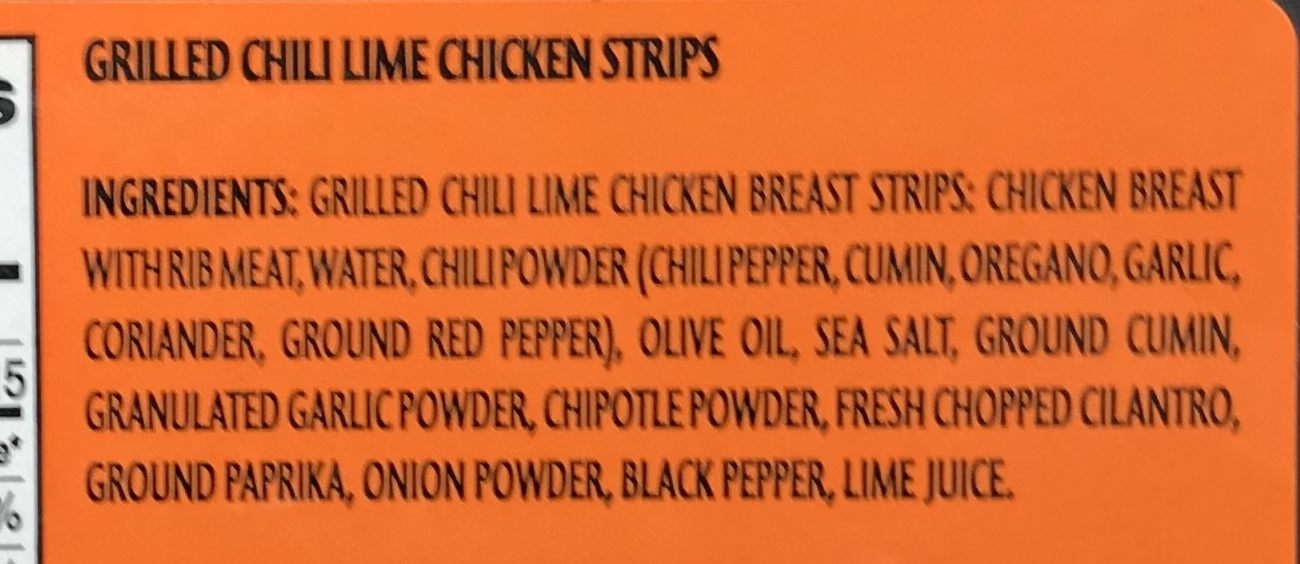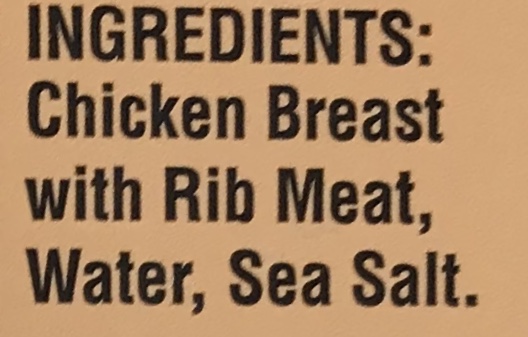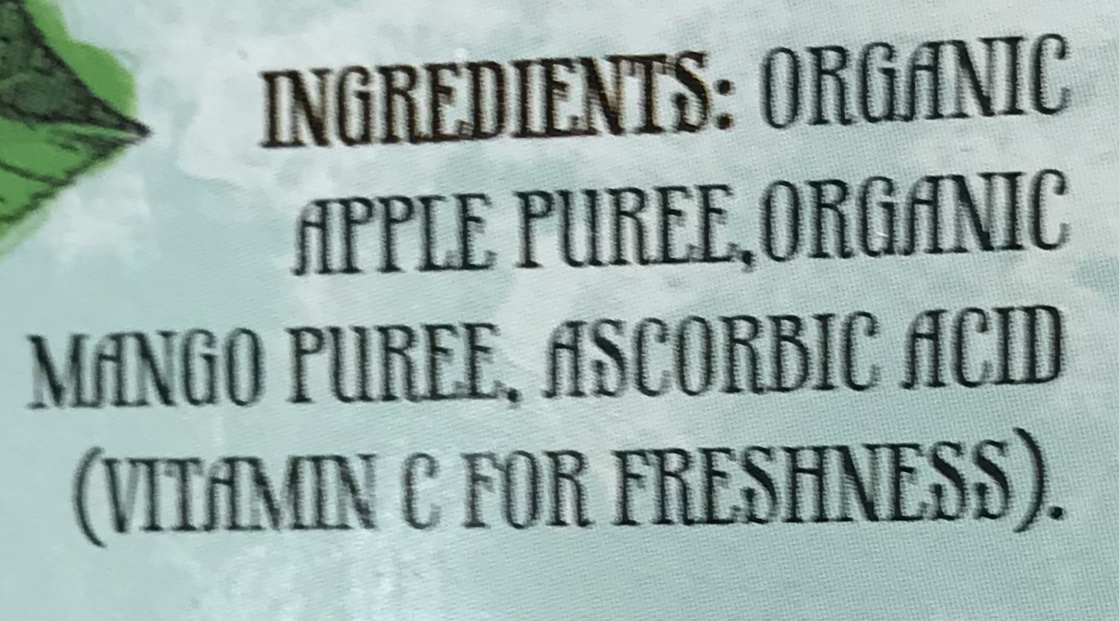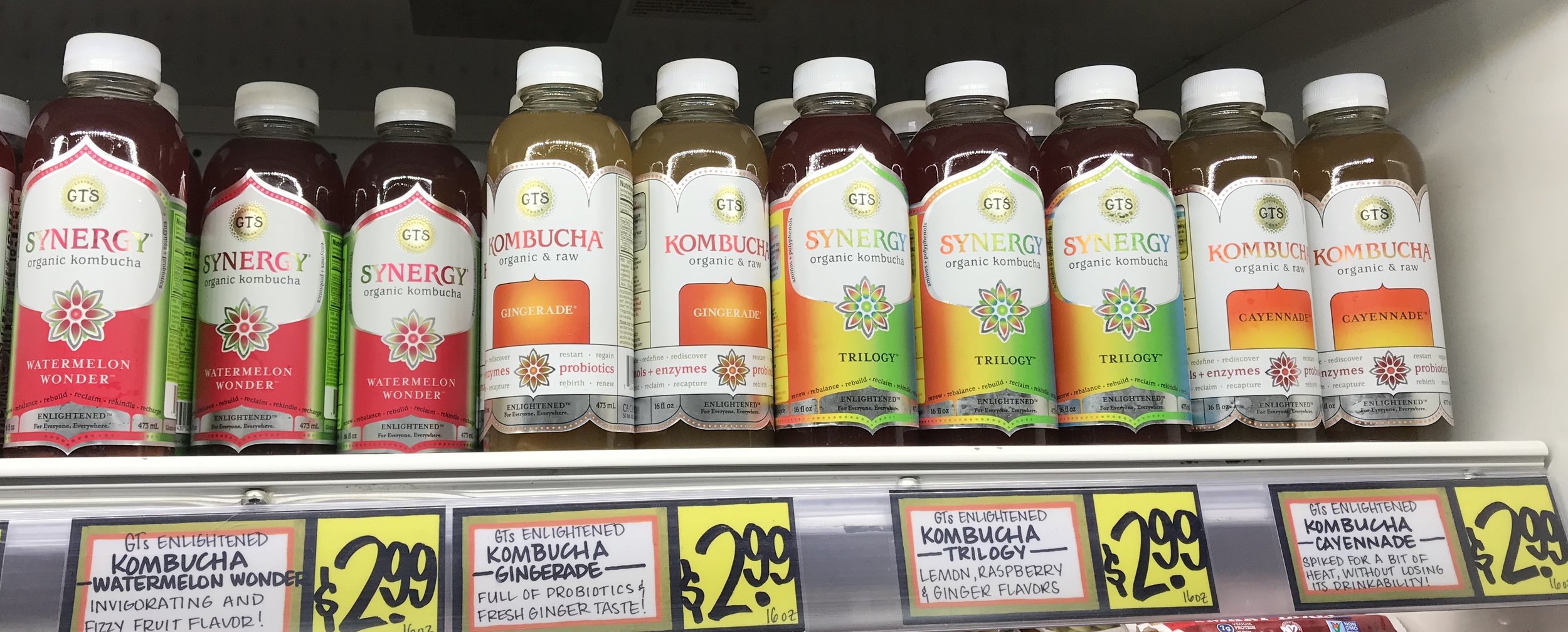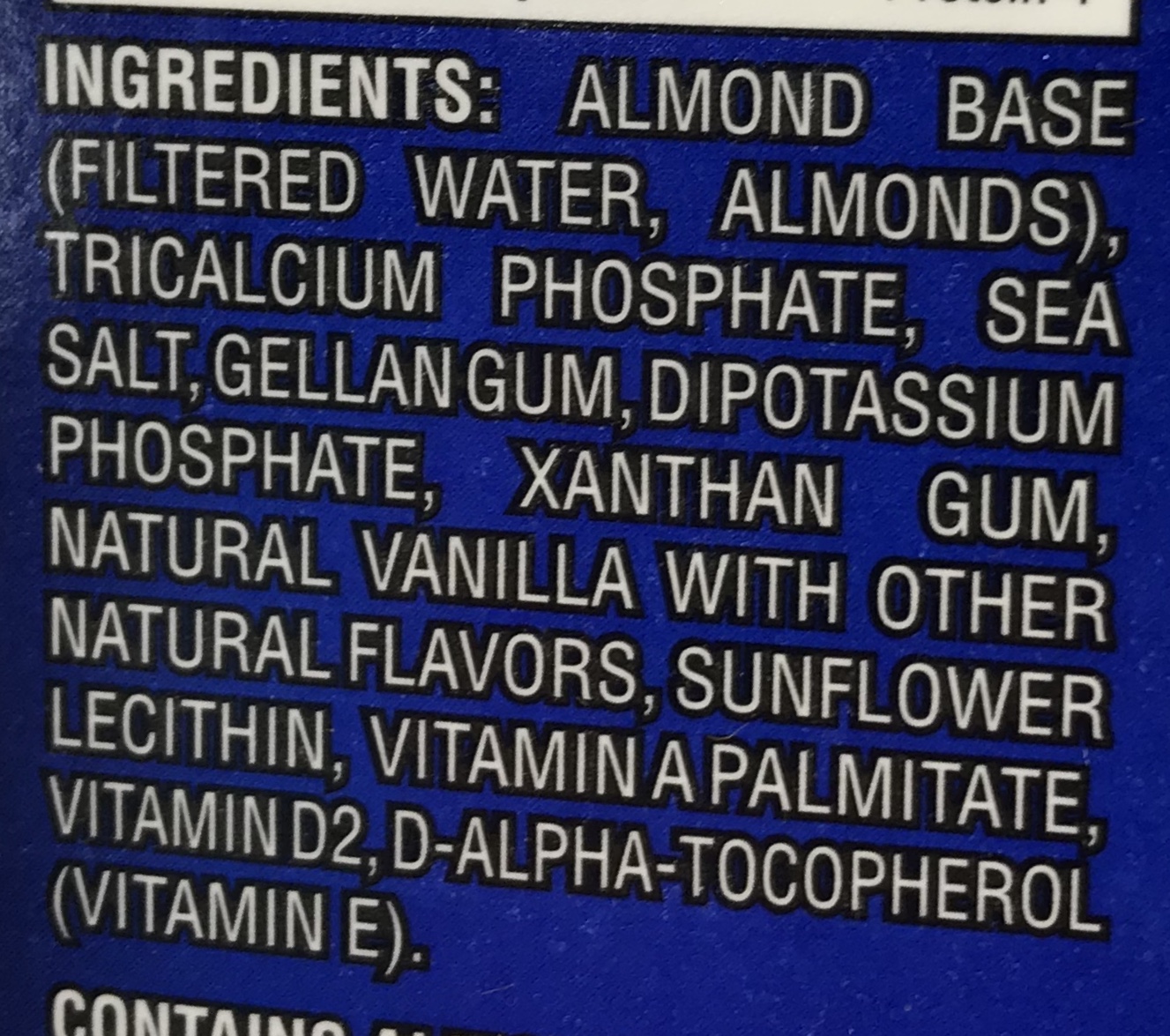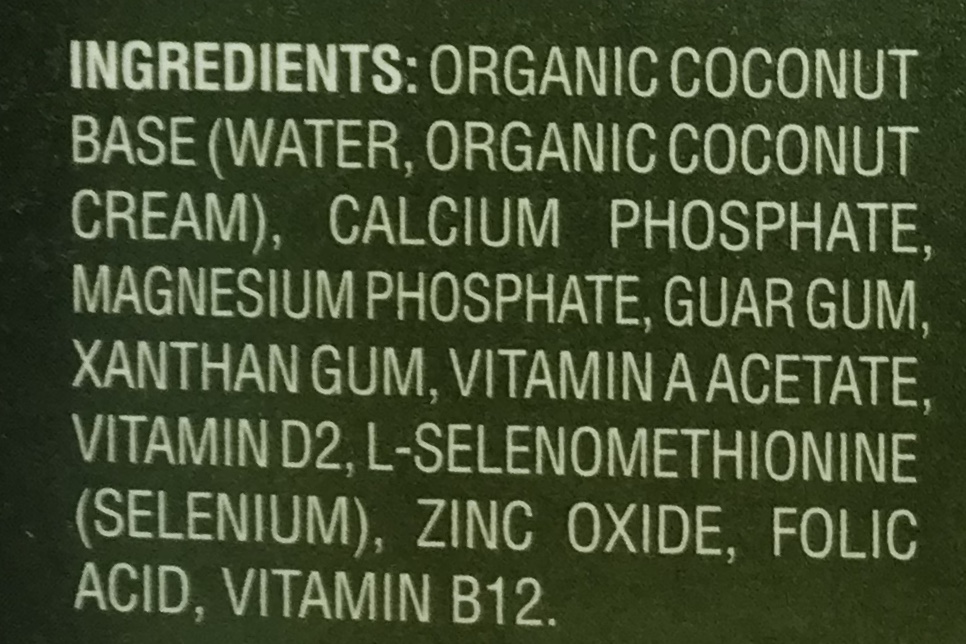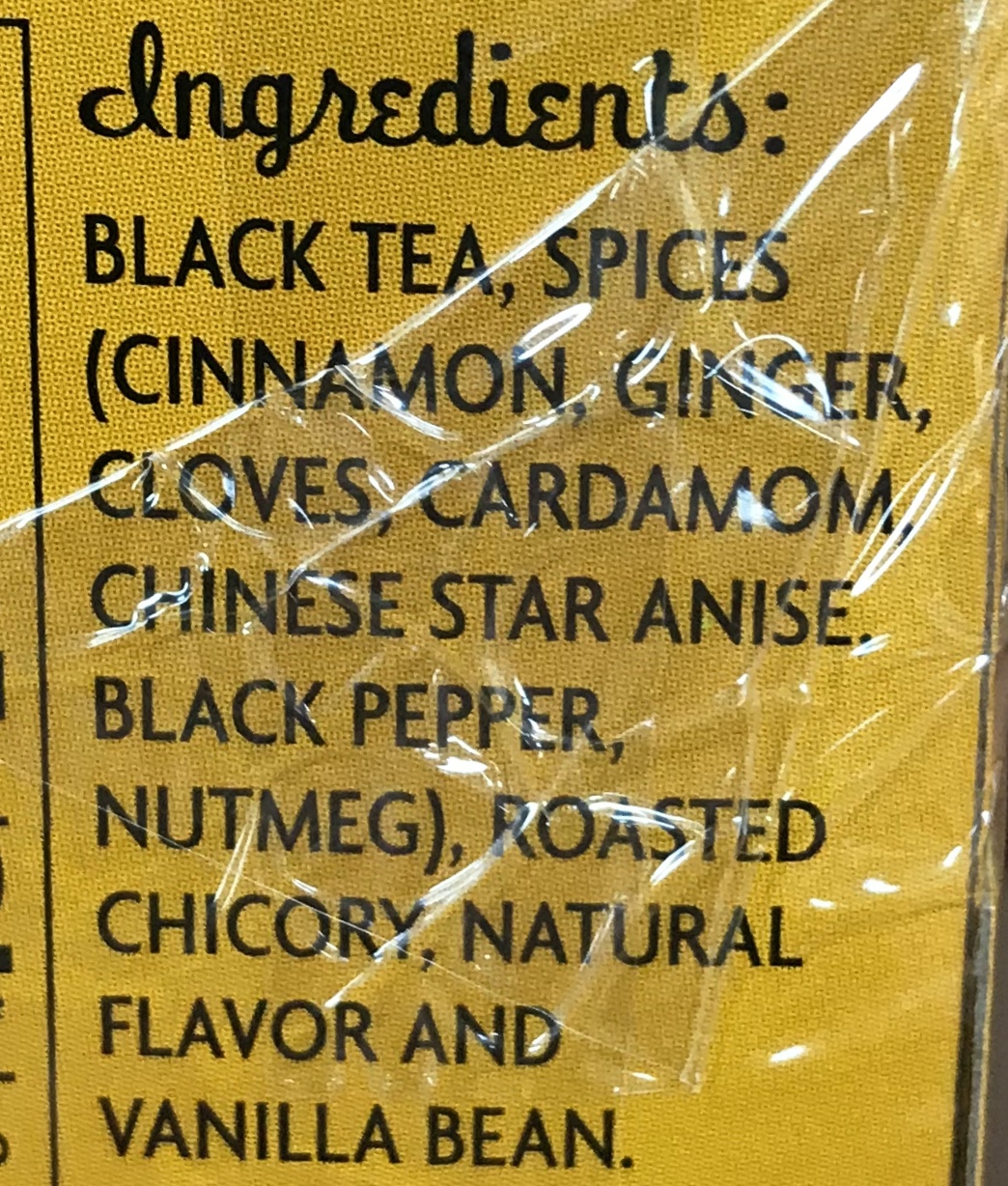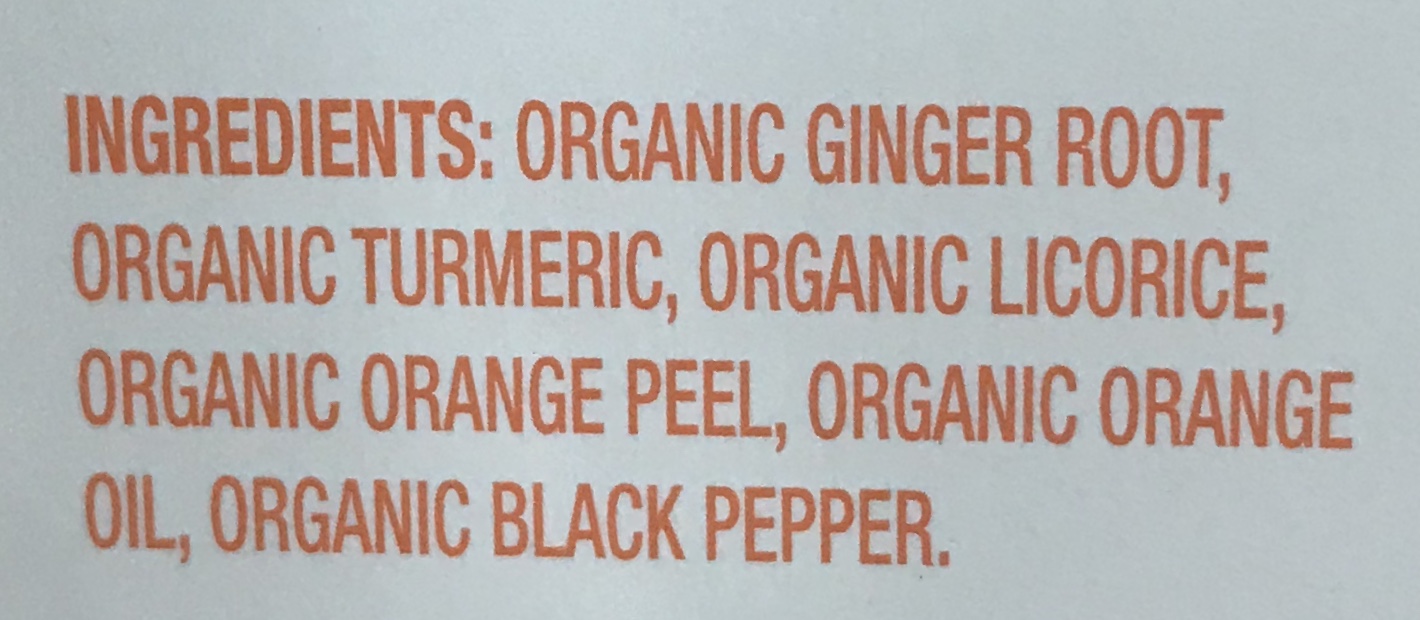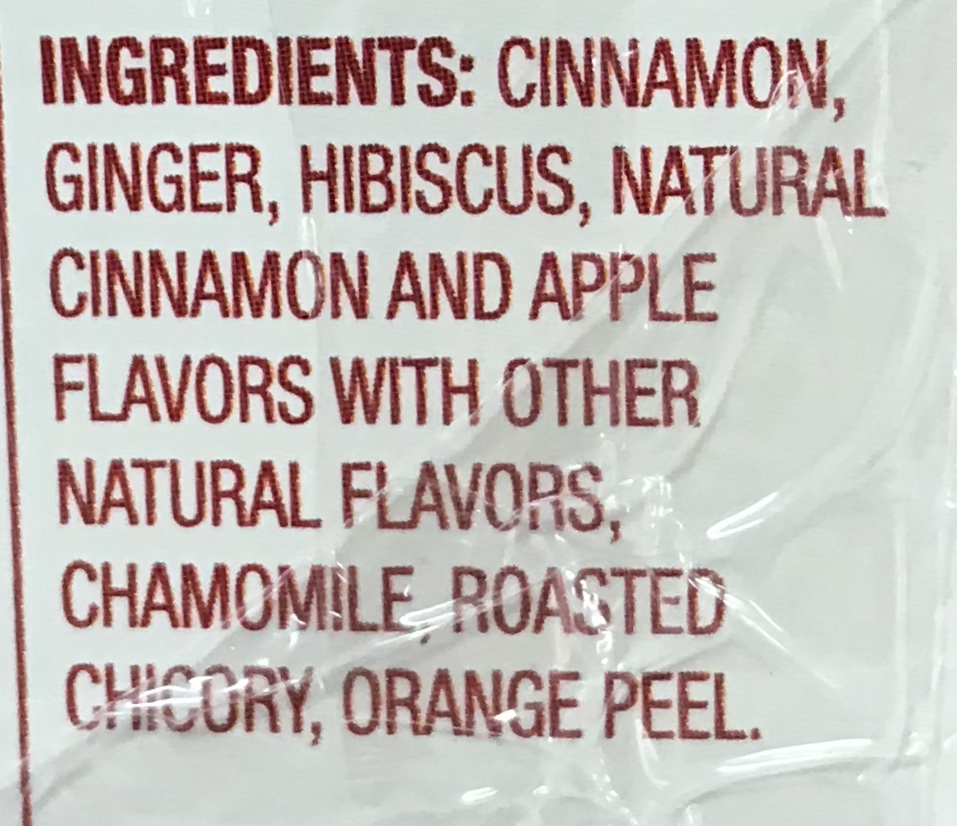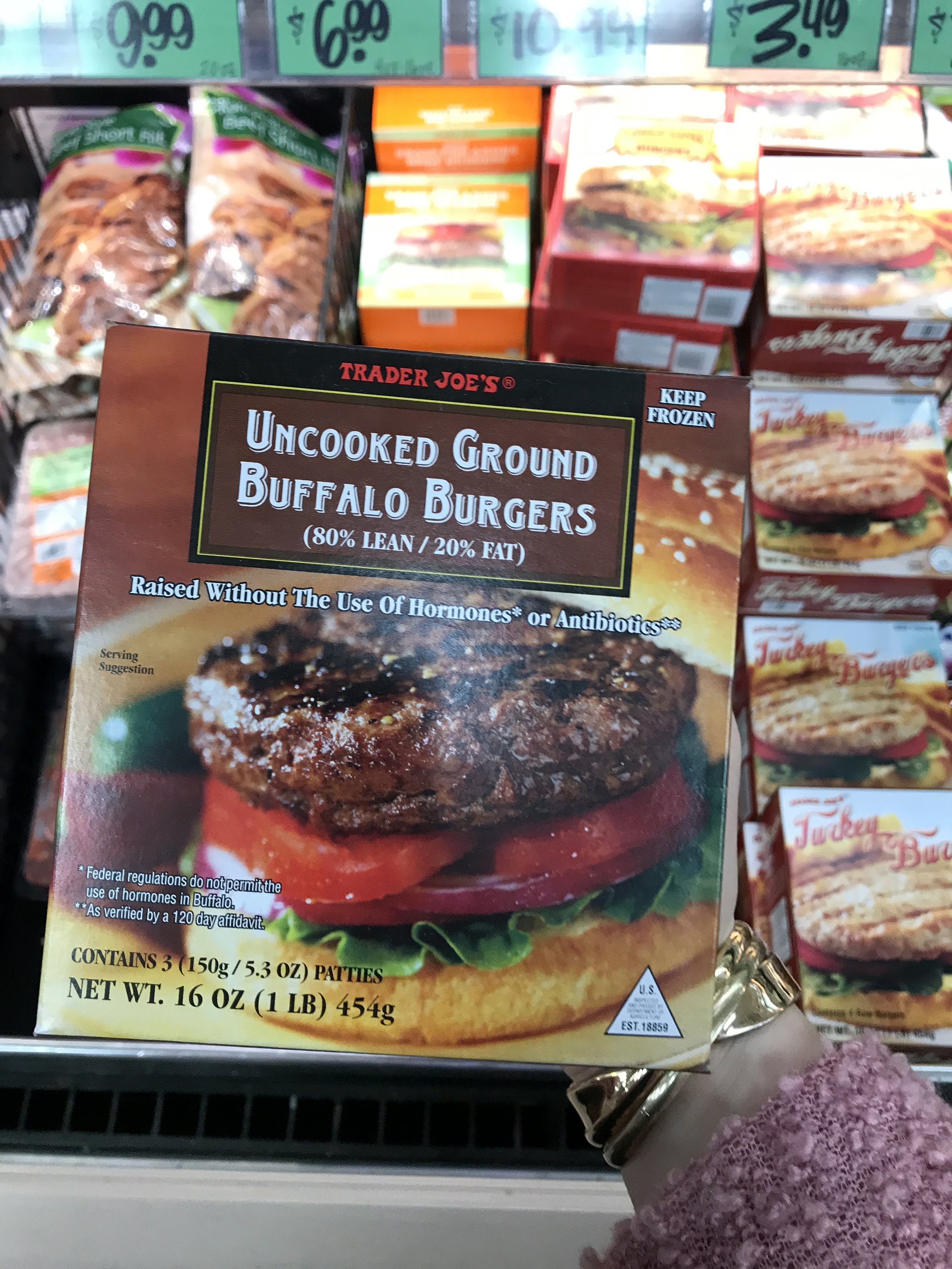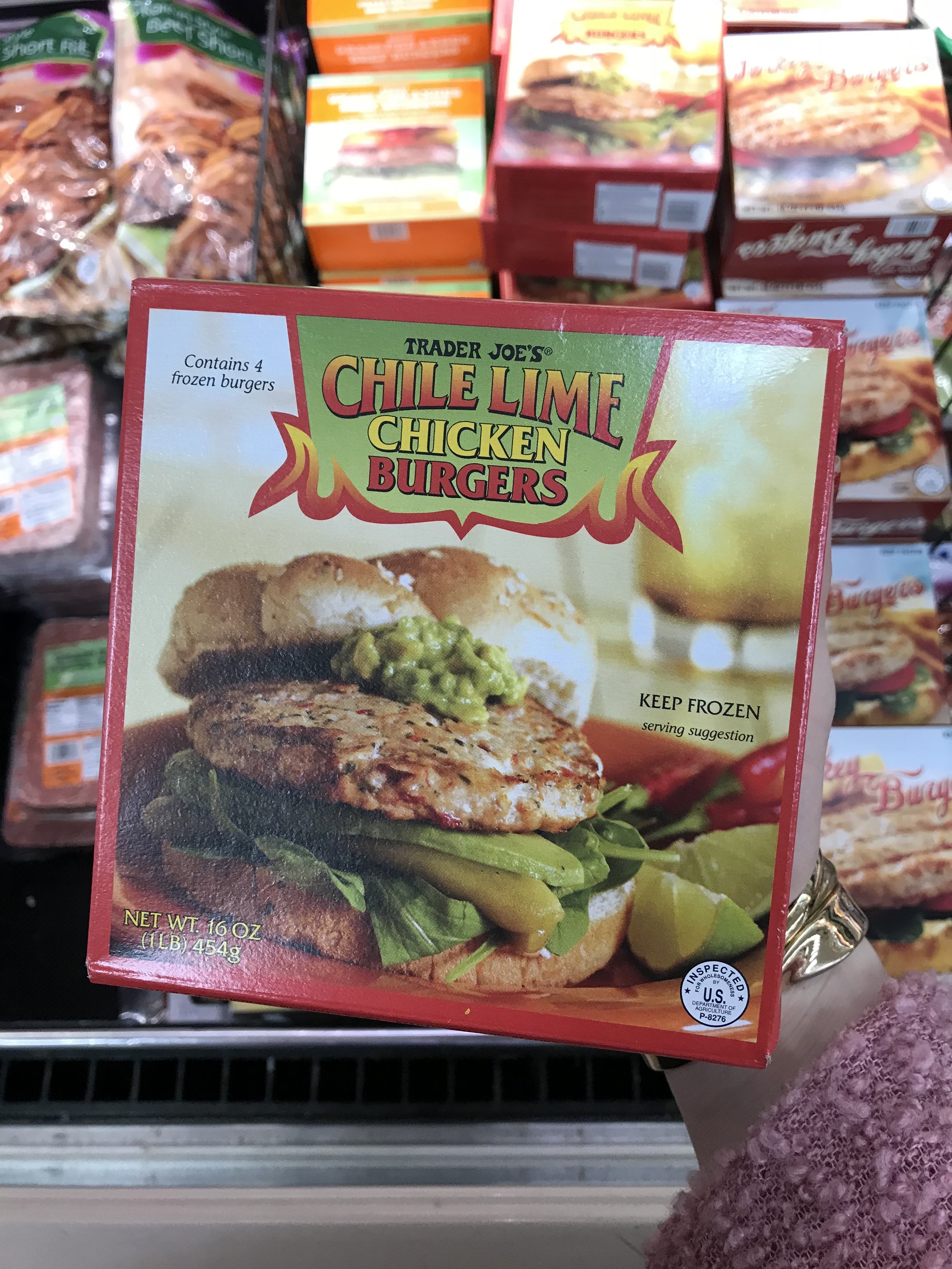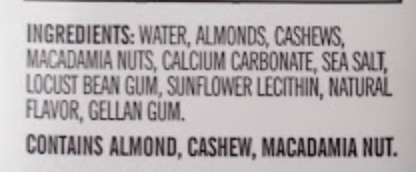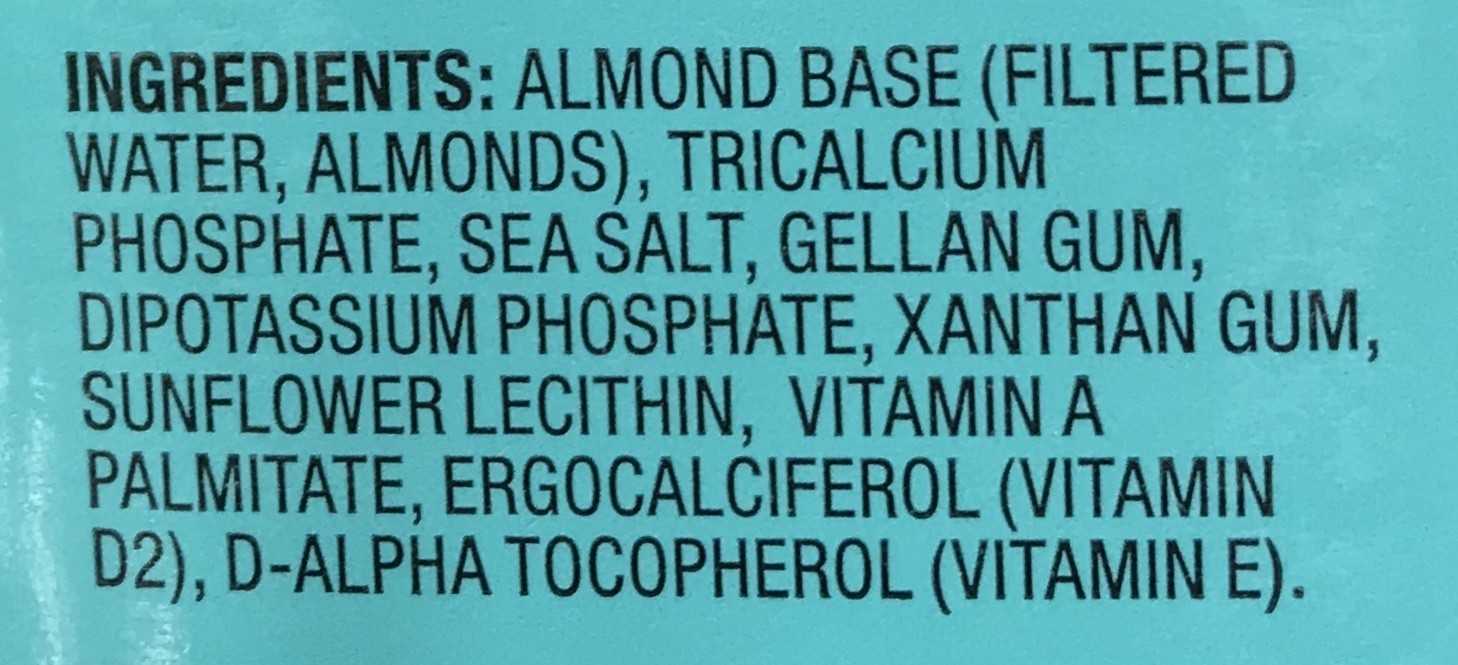 Whole30 Shopping Guide to Trader Joe's
Produce & Beverage Section
Healthy 8 Chopped Veggie Mix
Steamed & Peeled Baby Beets
Roasted Brussels Sprouts
Precut & Spiralized Veggies (options vary)
Trader Joe's Fully Cooked Pork Belly
Trader Joe's Organic Sweet Italian Chicken Sausage
Applegate Organic Uncured Beef Hot Dogs
Trader Joe's Organic Oven Roasted Turkey Breast
Trader Joe's Vegan Kale, Cashew & Basil Pesto
Trader Joe's Green Goddess Salad Dressing
Trader Joe's Garlic Spread Dip
Trader Joe's Wild Sockeye Smoked Salmon
Trader Jose's Avocado's Number Guacamole
Trader Joe's Jalapeno Lime Almond Dip
Trader Joe's Salsa Especial (Medium)
Trader Joe's Sauerkraut
Trader Joe's 100% Cranberry Juice
Trader Joe's Sparkling Spring Water (various flavors)
Spindrift Sparkling Water & Real Squeezed Fruit (various flavors)
Trader Joe's Spiced Chai
Trader Joe's Organic Ginger Turmeric Herbal Tea
Trader Joe's Red Refresh Herbal Tea
Trader Joe's Organic Moroccan Mint Green Tea
Trader Joe's Matcha Green Tea Powder
Trader Joe's Harvest Blend Herbal Tea
Trader Joe's Organic French Roast Coffee
Refrigerated Section
Trader Joe's Grass Fed Beef Sirloin Roast
Trader Joe's Grilled Lemon Pepper Chicken Breast
Trader Joe's Grilled Chili Lime Chicken Strips
Trader Joe's Just Chicken
GT's Kombucha (options vary by location)
Trader Joe's Non-Dairy Almond Beverage (Vanilla Unsweetened)
Trader Joe's Non-Dairy Coconut Beverage (Unsweetened)
Miyoko's Vegan Cream Cheese (read this first)
Pantry Aisles
Trader Joe's Traditional Tunisian Harissa
Chomps Meat Sticks (all flavors)
Trader Joe's Pitted Salted Manzanilla Olives
Trader Joe's Organic Coconut Milk
Trader Joe's Organic Coconut Aminos
Red Boat Fish Sauce
Trader Joe's Premium Chunk White Chicken
Trader Joe's Solid White Albacore Tuna
Trader Joe's Yuzu Hot Sauce
Trader Joe's Jalapeno Pepper Hot Sauce
Trader Joe's Organic Chicken Stock
Trader Joe's Organic Vegetable Stock
Trader Joe's Minced Garlic
Trader Joe's Clarified Butter (Ghee)
Trader Joe's Organic Extra Virgin Spanish Olive Oil Spray
Trader Joe's Everything but the Bagel Sesame Seasoning Blend
Trader Joe's Seasoning Salt
Trader Joe's 21 Seasoning Salute
Trader Joe's Onion Salt
Trader Joe's Raw Almond Butter (Creamy)
Trader Joe's Raw Almond Butter (Crunchy)
Trader Joe's Crunchy Almond Butter (Salted)
Trader Joe's Crunchy Almond Butter (No Salt)
Trader Joe's Creamy Almond Butter (Salted)
Trader Joe's Creamy Almond Butter (No Salt)
Trader Joe's Mixed Nut Butter
Trader Joe's Unsweetened Apple Sauce
Trader Joe's Organic Apple Mango Fruit Sauce Crushers
RxBar (options vary by location, choose flavors without peanut butter)
LARABAR (options vary by location, choose flavors without peanuts or chocolate chips)
Trader Joe's Seedy Almond Salad Topper
Trader Joe's Raw Almonds
Trader Joe's Raw Whole Cashews
Trader Joe's Organic Unsweetened Flake Coconut
Trader Joe's Just Mango Slices
Trader Joe's Almond Cashew & Macadamia Nut Beverage
Trader Joe's Almond Beverage (Unsweetened Original)
Trader Joe's Raw Shelled Hemp Seed
Trader Joe's Organic Chia Seed
Trader Joe's Organic Maca Powder
Trader Joe's Raw Pumpkin Seeds
Trader Joe's Antipasto Cherry Tomatoes
Trader Joe's Antipasto Mediterranean Vegetables
Freezer Section
Trader Joe's Zucchini Spirals
Trader Joe's Carrot Spirals
Trader Joe's Organic Riced Cauliflower
Trader Joe's Melange A Trois
Trader Joe's Uncooked Ground Buffalo Burgers
Trader Joe's Chile Lime Chicken Burgers